4-H Summer Fun Camps
Find this article at:
go.ncsu.edu/readext?531192
Start Summer with Farm to Table Camp   –  Catawba County 4-H is gearing-up for a summer filled with a variety of interactive workshops, camps, and day trips to keep children learning and active during summer vacation. Most classes and trips are held or begin at the Agriculture Resources Center, located at 1175 South Brady Avenue in Newton.
4-H Summer Fun offers a variety of learning experiences for children ages 5 and older. It is not necessary to be a 4-H member to participate in 4-H summer programs. Activities range in length from a few hours, full-days, and week-long programs. There is a charge for youth to participate in summer programs, but the workshops are inexpensive with registration fees starting at $5 for some of the half-day classes and $35 – $65 for programs extending over several days.
4-H Summer Fun kicks-off with the Farm to Table camp on June 12-14 from 9:00 a.m. – 4:00 p.m. for ages 9 and older. Farm to Table will feature a focus on local foods with farm and agriculture visits paired with related cooking activities. During the 3-day camp, children will visit Renwood Mills in Newton, where flour is made from local grain, tour a local farm and pick blueberries and then return to the Extension Office to make blueberry muffins, visit the Hickory Farmers Market and select summer vegetables to make their own veggie noodles using a spiralizer, visit Lutz Dairy, and experience hands-on gardening activities utilizing the demonstration garden at the Ag Center. The cost for the camp is $45.
Other day camps offered later in the summer with openings remaining include:
 Destination College – July 17-19. During this camp, high school students will explore college options with college tours, set some goals and develop a course of action to reach their academic and career goals.
Farm Fun – July 16-17. Explore agriculture an animal science with a variety of morning farm activities at Devine Farms for 6-10 year olds.
Discovery Days – July 30-August 1. Youth ages 8-13 will explore and discover educational and recreational highlights close to home with 4H'ers from Alexander and Caldwell counties.
Investigate Health – July 24-26. Youth ages 10-14 will move toward better health with activities and education on nutrition, physical fitness, goal setting, time management and making healthier personal choices. The camp also includes a Ropes Course experience.
Extreme Makeover – August 14-15. Teens can prepare themselves for a new school year and/or part-time job as they consider their personal brand and work on improving their skills in communication, conflict resolution, and customer service. A pre-job experience with Old Navy will help teens prepare for their first part-time work experience.
4-H is a volunteer-led youth development program offered in each county through Cooperative Extension. For  more information about 4-H,  contact Donna Mull or Tina McGillvary, 4-H staff with Cooperative Extension, at 828-465-8240 or email donna_mull@ncsu.edu. The complete Summer Fun schedule is also available on the Cooperative Extension website at https://catawba.ces.ncsu.edu.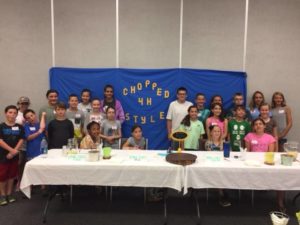 Picture: 4-H Summer Fun allows youth to explore different topics and learn about 4-H in workshops taught by 4-H staff and volunteers. Chopped: 4-H Style is one of the many workshops that will be offered this summer.