School Garden Workshop!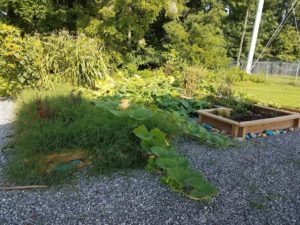 October 13, 2018 – 2 p.m.
Agriculture Resource Center
1175 S Brady Ave, Newton, NC
Are you interested in starting a new or updating an existing garden at your school? Not sure where to begin? Join us for a workshop where we'll cover some basics of how to get started, what obstacles you might need to overcome, and what resources we can offer you to get started.
We'll talk about how to build a curriculum around gardens and growing food and flowers on your school's campus, as well as the opportunities that 4-H can offer your students in and out of the classroom.
We will also build a raised bed, so bring your getting dirty clothes!
Led by Anelle Ammons and Donna Mull.