Turf Weed Management Class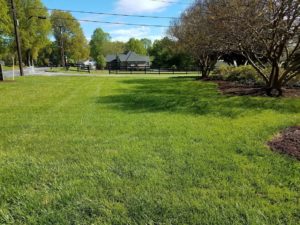 This is a one-hour presentation on turf weed management, covering general weed biology and ecology, weed identification, and cultural and chemical turf weed control options.
Led by Adam Smith, PhD, Weed Management and Turfgrass Specialist
N.C. Cooperative Extension, Catawba County Center
December 11, 2018, at 11 a.m.
Agriculture Resource Center
1175 S Brady Ave # 2, Newton, NC 28658
Free program!
This class will be immediately following the Sustainable Landscape Ideas class. If you attend both classes, there will be 2 pesticide credits D, L, N, X, and 2 Landscape Contractor L credits available. You must attend both classes to be eligible for the credits! Don't forget to bring your pesticide applicator card.