2021 Summer Spark!
Find this article at:
go.ncsu.edu/readext?796303
Spaces are limited so register today!   https://go.ncsu.edu/summerspark2021
Helpful Information: Workshops held at the Agricultural Resources Center, 1175 South Brady Ave, Newton, unless otherwise noted. Payment is needed to confirm your registration. Refunds are not made unless the workshop is canceled due to weather or low registration. 4-H'ers may use scholarship money to pay for classes of their choice. Summer scholarships are available, email donna_mull@ncsu.edu to for an application. 
Spark Summer Series
4-H summer learning and fun throughout the summer. Summer programs are designed to help youth explore and spark new interests, with a particular focus on healthy living and STEM.

Healthy Park Hop – June 30, July 7 & 28, August 11, 9 a.m. –noon, Ages: 10 and up. Join us for 5 sessions throughout the summer at various Catawba County parks such as Baker's    Mountain, Riverbend, Southside, Geitner, and Conover Parks. A schedule will be provided at sign up. Our group will hike, walk, play, meditate and eat as we enjoy the great outdoors! Cost is 20.00 for the series.
Just Grow It –  June – August 1 and 3 Mondays at Civitan Park in Hickory OR  2nd and 4th Thursday at 6 p.m. at the Ag Resources Ctr, 6–7:15 p.m., Ages 6-12. Cost: $5 for the series with grant funding support. Hands-on plant science learning activities with each meeting and a chance to work on the garden at each location. The 6-week program is offered in-person with supplemental activities and videos available on a website for those participating.
Farm Fresh Cooking – June 16 & 18, July 14 & 16, August 18 & 20. Ages 9 and up. An adult helper is required for the Friday Virtual cooking class. The first date (Wednesdays) listed for each month will meet at Noon at the Hickory Farmers Market, Union Square-Under The Sails. There we will meet the farmers and choose the produce, etc. that we will cook with virtually. The Zoom virtual cooking date is the second date (Fridays) listed and is 11 a.m.–noon. If you cannot attend the Wednesday market date(s), you may arrange pick up of your produce bags at the Extension office. The cost is $25 and includes market ingredients. A recipe and ingredients list will be emailed the week before each scheduled class.
Spark Multi-Day Workshops
 Tai Chi – July 8, 15, 22, 10–11 a.m., Ages:  9 and up. Cost: $5 for the series   Join us for 3 sessions of gentle exercise with a focus on balance and mobility. Participants will learn a set of exercises that build strength and flexibility in the joints. We will also do a series of exercises that challenge your balance, and increase body awareness. Tai Chi is proven to improve health, reduce stress, and improve balance. Wear comfortable clothes and shoes and bring a water bottle. Instructor is Dr. George Place, Catawba County Extension Director, and certified Tai Chi instructor.
Self Defense – August 16-19, 2–3 p.m. Ages: 9 and up. Cost: $5 for the series  Join us for this 4 class crash course in the basics of self defense. We will work on proper stance and form for throwing strikes as well as how to block and evade attacks. These classes will be fast-paced and energetic. Participants should come ready to run, jump, and sweat (wear appropriate shoes and clothes). Bring water and your energy! We will be hitting pads and dodging attacks. Class will take place inside. Instructor is Dr. George Place, Catawba County Extension Director and Kenpo Karate instructor.
Winged Wonders – Starts August 5, 4–5:30 p.m. Ages 7-12. Cost: $25 per family, with a credit awarded when nets are returned at the program completion. Observe the wonders of the natural world by raising painted lady butterflies from larva through adulthood. Experience the mystery of the butterfly life cycle while engaging in hands-on activities that explore concepts of insect structures and functions, compare insect behaviors and life cycles, and more. Families receive butterfly larvae and materials to hatch the butterflies at home and project book with lots of learning activities. Weekly Zoom check-ins on Thursdays  during the program duration with the group coming together for a Butterfly Release and Butterfly mini-presentations by youth at the program conclusion. Family STEM programs and adult helpers need to attend with children and will work with them on activities at home through the program duration. 

Spark Day Classes
Science Matters with Simple Machines– June 22, 1–4 p.m. Ages 7-11. Cost: $5.  Learn about simple machines through fun hands-on experiments, games, and activities! Instructors: Selah and Kelli Sigmon.
Virtual Reality – June 30, 1–3:30 p.m., Ages:10-14. Cost: $5  Come experience the world of virtual reality. We will be learning about how VR works, playing arena battles, and watching 360 videos in VR. Instructor: Josiah Florez
Art Around the World – July 15, 1–3 p.m., Ages 8-12, Cost: $10. Let's dive into cultures around the world! We will have fun learning about different cultures and making crafts from those cultures. Instructor: Kylee Carpenter. 
Science of Survival – July 1 at Riverbend Park OR July 23 at Bakers Mountain Park. 9 a.m.–3 p.m. Age: 9 and older. Cost: $15. Choose your location and date. Children should be dropped off and picked up at the park  Join us for this day of park adventure. We will practice fire starting, map and compass orienteering, backcountry travel, emergency shelter setup, and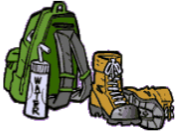 more. We will be outside for the entire day so bring appropriate clothing (hat), rain gear, appropriate shoes, and water bottle. A small backpack for carrying your water bottle, lunch, rain gear, and other equipment is recommended. Instructor is Dr. George Place, Catawba County Extension Director and Wilderness Instructor.
Squishy Circuits – July 30, 9:30 a.m.–noon, Ages: 7-12. Cost: $5  Do you like playdough? Do you like things that light up? Come to the Squishy Circuits summer fun. We will be getting creative using conductive playdough to learn the basics of electricity. Instructor; Josiah Florez 
Body Works– August 10, 1-4 p.m. Ages 5-9. Cost: $5  Learn about your body and how it works with hands-on activities,  games, and experiments. Instructor: Selah and Kelli Sigmon.
Horsin' Around – August 2 OR 3. Choose the date to attend. Ages 6-12.Cost:$10. Location; Sunset Ridge Barn,  Mt. View. Enjoy a morning of lots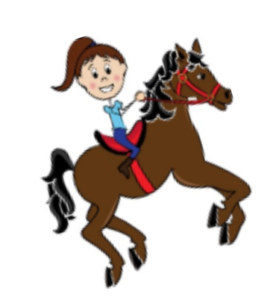 of different horse and animal science activities, as you learn about opportunities available through the 4-H Horse Club and NC 4-H horse program. Meet the barn horses and their teen owners, who will guide the learning activities for the day. Instructors: Catawba Equestrians 4-H Club Teens.
For Adult Volunteers and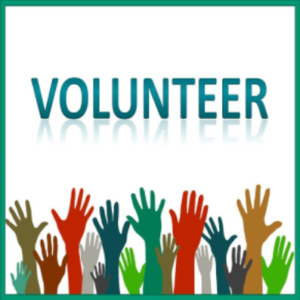 Teen Volunteers
First Lego League Inspire Volunteer Training  – August 4, 10 a.m.–1 p.m. 4-H is excited to partner with Catawba County Library and STEM West to offer First Lego League Inspire for 2nd-4th graders for the 2021-22 school year. Seeking adults and teens who would like to get involved in leading our
Summer Teen Leadership/Volunteer Training  – June 8, 6–7:30 p.m. Ages 11 and older    Interested in leading 4-H programs for your 4-H club or this summer? Do you help out with activities for younger 4-H'ers?? Learn some tips and tricks for being an effective leader, working with children of different ages, and teaching techniques to make your summer workshop or next club program a BIG success! Adult 4-H club leaders and helpers and helpers are also encouraged to attend the training and pick up some helpful ideas. This is offered as part of our June 4H County Council and Leaders meeting.
NC 4-H Virtual Citizenship Focus – June 14-16. Ages 13-18. Cost: $30 Limited to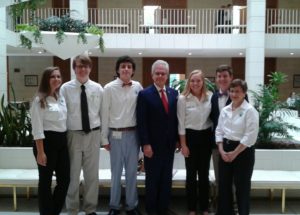 current 4-H members only. This three-day program seeks to provide youth from across the state an opportunity to come together to learn about civic engagement, youth advocacy, and how to make a difference in their communities. Deadline to register is May 20.