Catawba County Home Horticulture and Green Industry

Vision: To strengthen the economy and protect natural resources with increased knowledge of sustainable horticulture practices and profitable green industry systems.
Goals:
To provide CEU credits for Green Industry professionals by conducting classes that provide pesticide and landscape contractor credits
To provide classes for the public in sustainable gardening techniques and home horticulture so that communities are enhanced and natural resources are conserved through thoughtful and knowledgeable landscape plantings and designs
To support school and community gardens by providing expertise and curriculum building around plants and food production
To provide science outreach to the community through public events and schools
Stay up to date about all of our classes, workshops, cooking classes, tours, and activities – sign up for the Catawba County Extension monthly newsletter.
Upcoming CEU Credits for Professionals:
Tree Cleanup and Chainsaw Safety Class  – 1 ISA Certified Arborist, Climber Specialist, Aerial Lift, Practice – February 7, 2019
Killians Hardware Spring Pro-Day – 3 pesticide D, L, N, X credits, Landscape Contractor 3L and 1B credits, ISA: Certified Arborist, Municipal Specialist: 2; Science, Practice, Aerial Lift, Climber: 1 – March 7, 2019
Upcoming Home Horticulture classes:
Sustainable Landscaping Ideas – February 5, 2019 (free)
Tree Cleanup and Chainsaw Safety Class  – February 7, 2019 (free)
Pollinator Garden Workshop – March 23, 2019 (free)
Houseplant Swap – April 6, 2019 (free)
Ridgeview Branch Library Gardening for Small Spaces Series – Monthly January-May 2019 (free)
What's Going on in the Landscape?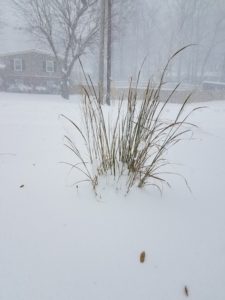 Winter is the perfect time for planning updates to your yard. Read up on the latest trends and ideas for your home landscape.
Grow Some Seeds Indoor This Year
Brighten Your Home with a Houseplant
Add More Sustainability to Your Landscape
Fall is a Great Time to Add a Pollinator Garden
Reap the Rewards of Repeat Bloomers
Add Some Fall Color to Your Yard
Volunteer Opportunities: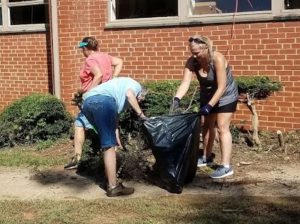 Are you interested in volunteering within the community with gardening but don't have a huge chunk of time? I'm looking for anyone interested in volunteering sporadically, as opportunities become available. Fill out this form to add your name to the list, and I will contact you when opportunities arise. Thank you for volunteering your time to help our community!